Went snowboarding at June Mountain for the first time since 1992.  The only significant change to the resort I noticed was the Gondola between the parking lot and mid-lodge had been removed – probably rightfully so, as I never felt safe riding it anyway…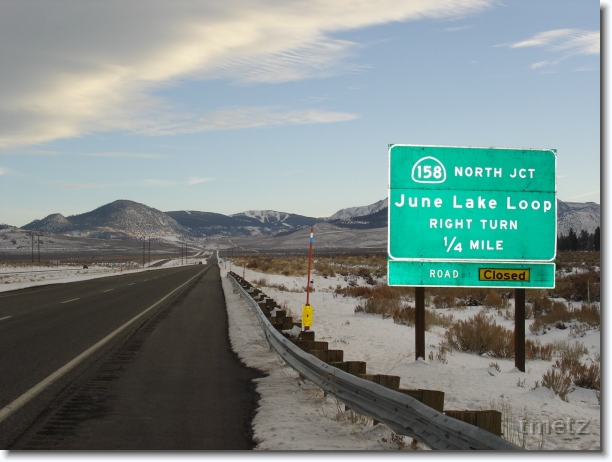 I missed the storm and snowfall by a few days, so the the conditions were groomed packed powder.  There was sunshine, blue skies, and warm temperatures – around 50 degree afternoon temperatures on Monday.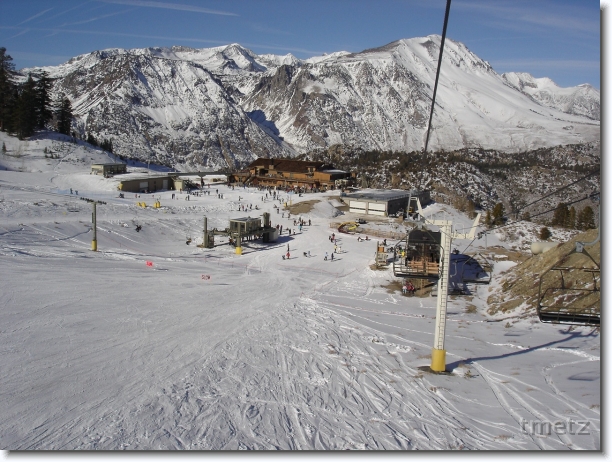 No trip to June Lake would be complete without breakfast at the Tiger Bar: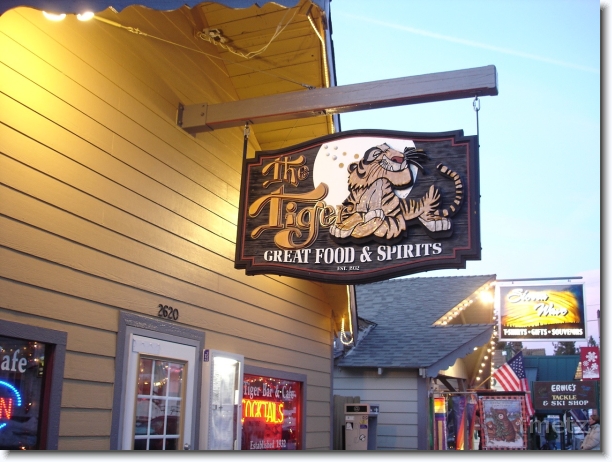 Lots of interesting features in the terrain park.  I believe this was a satellite dish in a previous life: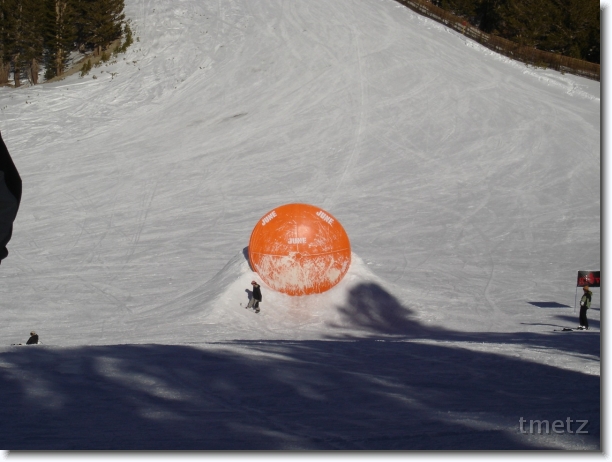 There wasn't enough snow at the lower level to ride from mid-lodge to the parking lot, so the only way down was to use Chair #1 to download from mid-lodge.  Several hundred people lined up for the 2-person Chair #1 around 4pm.  It was about a 40 minute wait to ride Chair #1 down to the parking lot, and about 10 minutes sitting on a non-moving Chair #1 while they fixed something: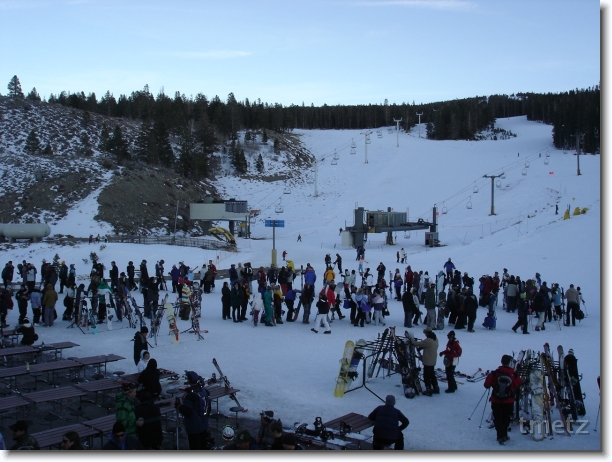 My favorite Mountain however, and looking forward to going again this season!